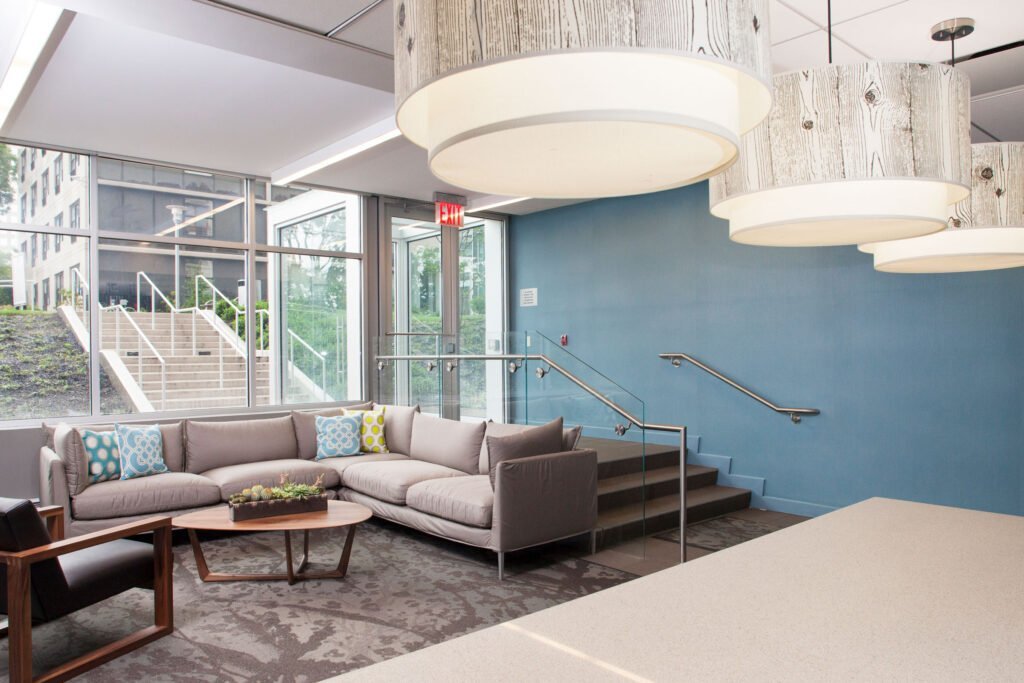 Public Lounge
Battery Park City, New York
PHOTOGRAPHER: Ashok Sinha 
PROJECT SCOPE:
Full renovation of public space into pool lounge, 
Dining and reading room. Le Frak Developers in partnership with the Fisher Brothers.
Kim always delivers on time and within our budget. It is a pleasure to work with her. Her design is innovative and always responsive to our requirements. Her design was perfect for our demographic It has a broad appeal that everyone likes with a very sophisticated look.