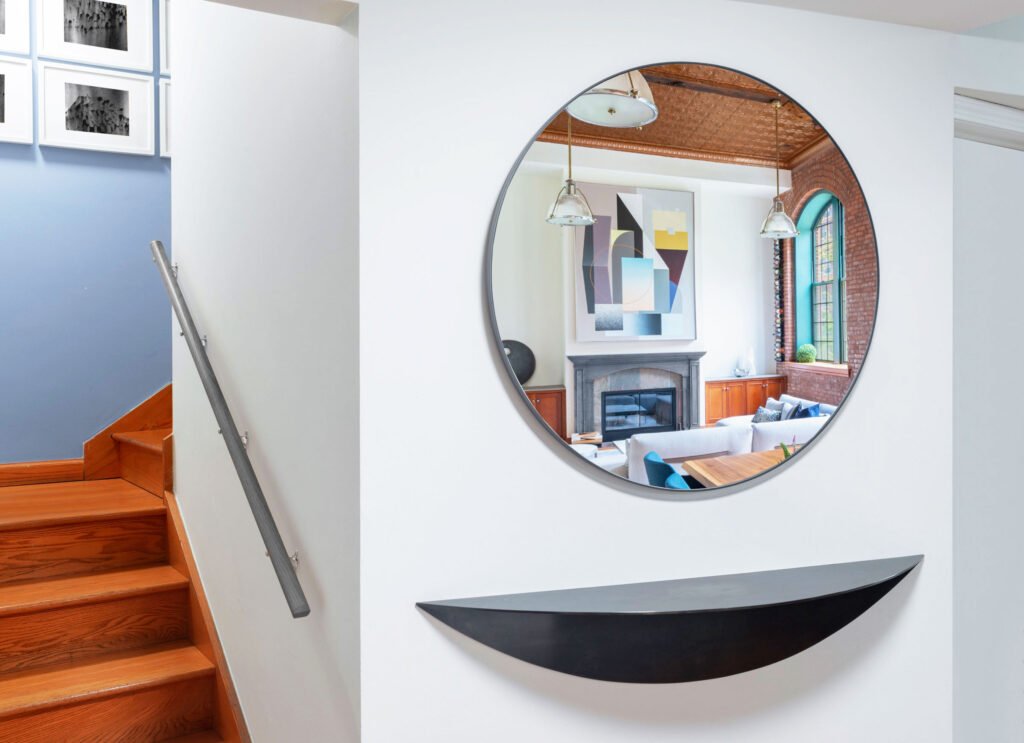 Private Residence
Hoboken, New Jersey
PHOTOGRAPHER: Adrian Wilson
ART COMMISSION: Tony Rubin Sjoman 
PROJECT SCOPE:
Renovation of all finishes, lighting 
Custom furniture 
LOVE , Kim and highly recommend her to anyone looking for a super creative, enthusiastic and talented designer. We faced some significant design challenges that Kim approached with creativity and complete professionalism (and a lot of humor too) She helped us figure out what we wanted when we weren't exactly sure and presented an endless number of design solutions for our unique layout. 
If something wasn't quite working perfectly, shed quickly suggest a better solution – always considering our opinions and never pressuring us into any direction.  Kim helped us avoid making costly mistakes. She couldn't have been easier to work with and we couldn't be more pleased with the results. I smile now when I walk into my beautifully designed home.